Spicer Hallfield frames offer various styles of presentation,
Frames.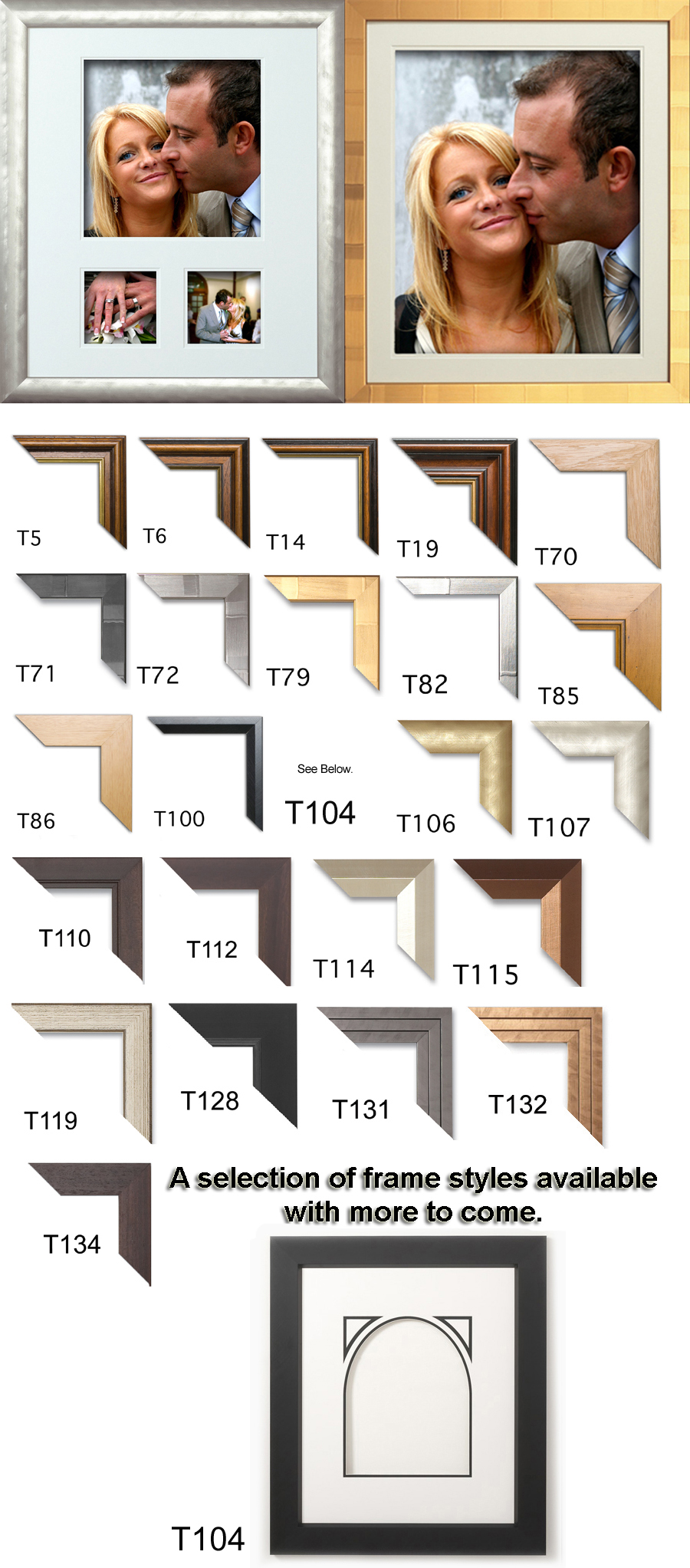 We offer various styles of presentation that will 'WOW' guests and will be a talking point when they arrive.
These designs are pure 'Wall Art' produced using materials of the highest quality.

Because of the variety of these frames - prices are only available on request.
The two 20x24 frames shown above retail at around £160.
These frames include our clarity, non reflective glass and a selection of mount surrounds with three styles of aperture design.


Examples below - Aproximate.
10x8 - Frame made up for Desk-top use. £60
16x12 Frame with no mount and a 16x12 print. £80
20x16 Frame including mount, print. £110/140.
24x20 Frame including mount, print. £140/160.
Prices dependant on Frame, Mount style and Print size.

We provide a small print for colour comparison before we print at a large size.
We are currently look at a new supplier of frames- the photo shows examples of frames we can build.